Are there examples of human rights impact in the pilot studies?   

Fife Council pilot - Welfare reform and lone parents
During 2013 / 2014 in Fife, a pilot impact assessment was carried out on the impact of welfare reform on lone parents. Some examples of potential human rights impacts and related recommendations are outlined below:
Right to life
Evidence was presented of people being unable to cope with the change in their circumstances due to welfare reform and contemplating suicide. This flagged the increased need for joined up and/or additional support being made available for vulnerable adults with mental health issues. Outcomes included improved exchange and sharing of information regarding suicide risk and prevention as well as adult and child protection. 
Right not to be subjected to torture, inhuman or degrading treatment or punishment
During the pilot, evidence was presented of physical and mental suffering due to changes in financial circumstances and in some cases adults not being able to look after children, leading to child protection issues. Furthermore, issues were raised which cumulatively could give rise to human rights concerns. These included people having to choose between heating their homes or buying food, children going to school in damp, smelly clothing because families cannot afford to heat their homes and not being able to buy winter clothes for their children. This highlighted the need for information sharing about additional support initiatives such as insulation, food banks and credit unions, as well as be a greater awareness of adult and child protection issues. It also led to the recommendation of training and awareness raising for frontline staff.
Right to a fair hearing
Those involved with the pilot heard evidence about an increase in people being sanctioned for failing to comply with conditions through the cessation of benefits  without little prior notice. There was found to be little or no support available to deal with the sanction letter or appeals process. Claimants were also unaware that the sanctions may be at the discretion of Job Centre staff. This led to a recommendation that funding should be provided to local groups and law centres to help people appeal such decisions. Dialogue with job centres may also be considered to examine their work provision programmes for lone parents and in particular the sanctioning of lone parents where this would have a disproportionately negative impact. Additional steps which could be considered include the inclusion of childcare in the work programme and flexibility of sign on times to fit around childcare responsibilities.
Right to respect for private, home and family life
A considerable number of issues related to this right were highlighted by the evidence. These included lone parents and children living in inadequate and sub-standard accommodation which cannot be maintained or heated due to lack of resources; shared accommodation giving rise to child protection issues -  literacy levels, privacy issues and inadequate childcare provision acting as barriers to people being able to complete job and benefit applications. This led to recommendations around better information sharing for frontline staff to improve support for affected lone parents as well as  local support to help people complete information online and in private, with support to access affordable childcare.
Right to property
Immediate sanctions removing benefits may engage the right to peaceful enjoyment of their possessions, which requires striking a fair balance between the right of the individual and the public interest.  Again, this highlighted the need for engagement with job centre staff to ensure that they are sensitive to the situation of lone parents and other vulnerable individuals when exercising their discretion in applying sanctions. It also identified the need for additional support to people in the appeals process.
For more on the Fife Council pilot please see these pages.
Renfrewshire Council pilot - Delivery of advice service proposals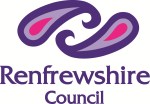 In Renfrewshire the pilot impact assessment was carried out during 2013 / 2014 on changes to the provision of advice services. Some examples of the potential human rights impacts that were identified are outlined below:
Right to life, and Right not to be subjected to torture, inhuman or degrading treatment or punishment
It was recognised that advice services regularly deal with individuals who are vulnerable and may be struggling to cope, and there was recognition that good practice regarding the protection of vulnerable adults must be maintained in changes to advice service provision. It was recommended that specific requirements are incorporated into service specifications in commissioning and procurement of services, and that provision is monitored so as not to lose good practice/delivery already in place. It was also recommended that procedures are put in place to deal with vulnerable individuals, particularly those at crisis point. It was identified that raining, support and capacity building of service users and third sector delivery partners should be monitored. 
Right to a fair hearing
It was considered likely that specialist legal advice and choice of where to access information and advice for advocacy and representation will be reduced due to reduced funding of third sector delivery partners. Access to information may also be an issue for certain service user groups, due to language and literacy barriers.
Right to respect for private, home and family life
Information sharing can help improve the service to clients, but engages privacy rights. Similarly the proposed increase in self-serve (phone/internet) information and advice in public areas also raises privacy issues which must be considered. Recommendations were made to ensure compliance with the Data Protection Act and to ensure clarity around internal and external information sharing. The development of a single ICT referral and tracking system to support a streamlined customer journey would be considered. The improvement of  digital inclusion through better support and updated or replaced IT systems to allow user friendly access for all groups and individuals would also be considered.
Right to non discrimination
New advice services could potentially lack the necessary understanding of equality and human rights. Training and support is therefore required. A recommendation was made that equalities and human rights requirements are within service specifications for advice commissioning. This should be standardised and monitored to identify actual equality and human rights impacts. Better recording of demand levels and service user demographics was also recommended. Further recommendations were made around accessibility of advice services in various locations, investment in a shared resource of interpreters and translators and ensuring a variety of means are used to allow access to services for clients e.g. home visits, email, telephone, as well as face to face and internet appointments.
For more on the Renfrewshire Council pilot please see these pages.